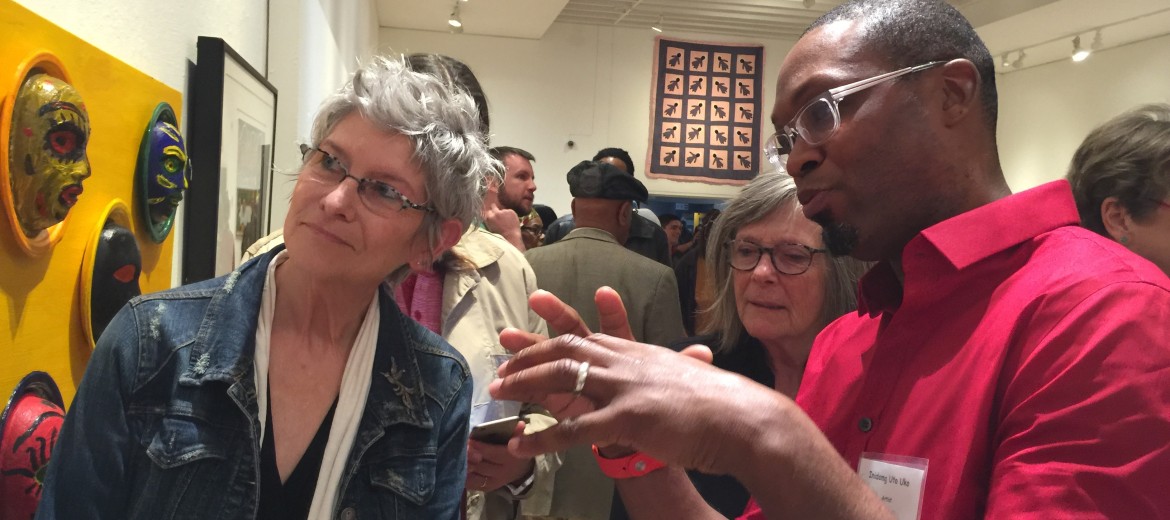 Everything that's done in the dark will come to the light. For a long time I was continent with painting in the shadows. The only people that saw my work were family or friends during an occasional visit. They kindly complimented me on the colors, subjects and concepts. encouraging me that's it's good enough for others to see. I told them one day I plan to put my work in an exhibit, but not really thinking my work was ready or good enough for public consumption. So I sheepishly and humbly said thank you.
This lack of confidence in part due to my ambition of being a self-taught painter. I wanted to reach a certain level of mastery with my technique. Mostly what I saw was a pile of mistakes and misssteps. The mistakes seemed so obvious to me, God forbid, an art enthusiasts from San Francisco sees them as well and starts undressing my painting in front of me with a crowd at his back. But thanks to the support of family and friends on February 6th I stopped making excuses and got over myself. 🙂 My art work was on display at the Richmond Art Center. 
The Richmond art center (RAC) is a fantastic facility. It is the largest visual arts center in the East Bay, and we deliver exciting arts experiences to young and old alike who reflect the diverse richness of our community. They do this through hands-on learning, well-equipped studios, traveling Art in the Community programs and contemporary exhibitions in our galleries.
 It was not only a show but a celebration. A celebration of friends and family over many years of support and many kick in pantsuit. 
Thanks guys! And I plan on doing this again this year.