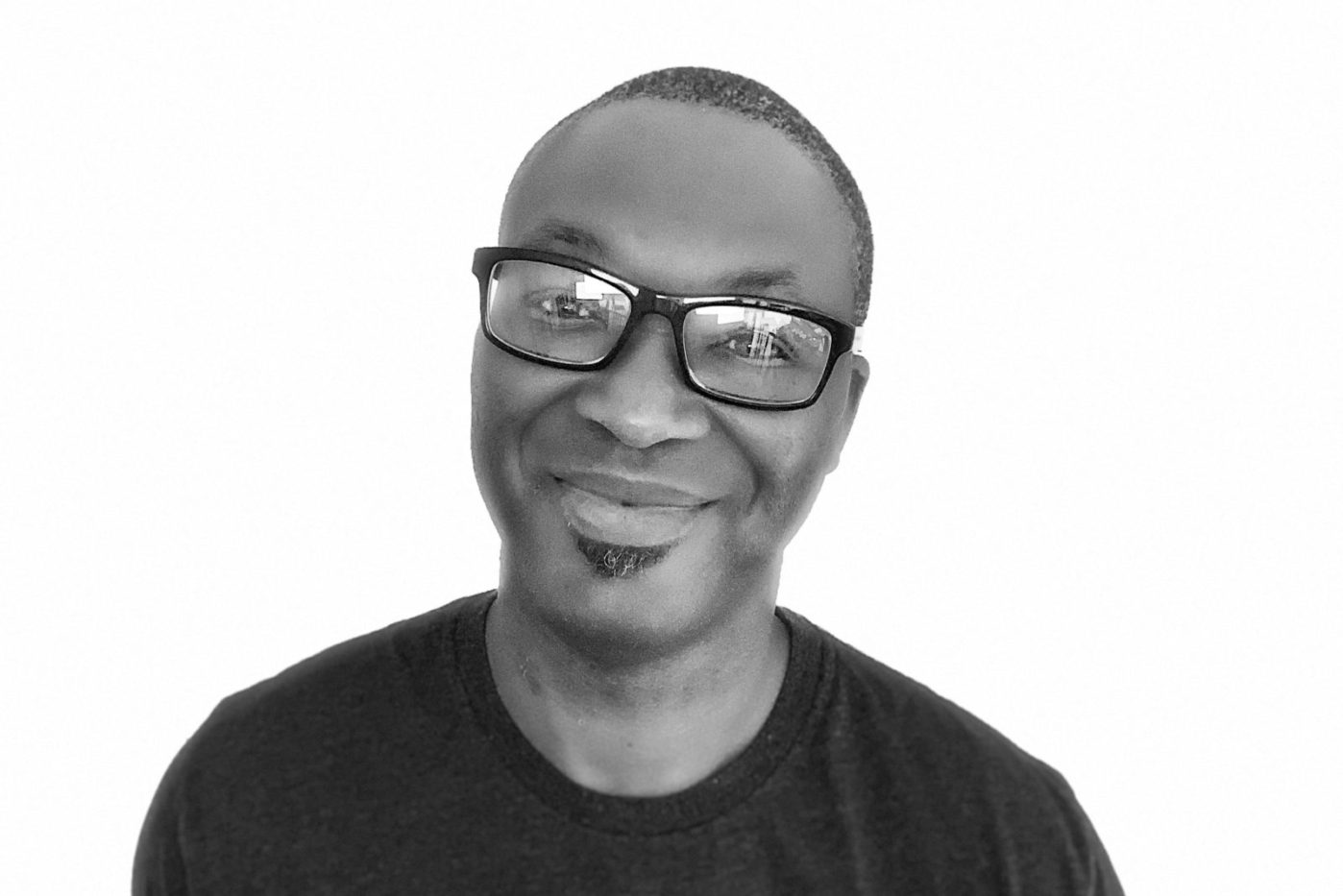 Hello, it's me!
Iniobong Uto-Uko is a contemporary artist and UX designer living in San Mateo with his gorgeous wife, and 3 year old son. He earned his BFA in design from the University of Idaho, where he attended on a football scholarship. His artistic process began as a child, drawing comic book heroes and he was influenced by being surrounded by his mom's crafts. His primary source of inspiration is illuminating a deeper connection between people and culture. His art is characterized by vibrant colors, contrasting shapes, and bold compositions.
As a self-taught painter, Iniobong's technique is still maturing; it is erratic at times, but delightfully focused other times. He likes it that way. He appreciates making big and glorious mistakes, without them he wouldn't be able to truly celebrate the successes.
People are at the center of his art as well as his design career. As a UX Designer, he designs software that connects people to technology. As a painter, he seeks and exposes the deep connection between people.
Iniobong has illustrated two children's books. He also participated in a one man show at the University of Idaho. He was chosen for his deep and unique interpretation of African people.
Artist statement
My paintings are a journey of love, hope, pride, fear. They are a mirror with a critical reflection of what makes us human. It's a deep look into myself. I lean on my culture and heritage for inspiration. It's my story, but the concepts are universal. The bright colors are meant to represent emotions, making them fully exposed and vulnerable. Each color draping the figure, like a map filled with peaks and valleys or a puzzle with blended edges that form dynamic shapes that continually change. While the colors are vibrant and energetic, the eyes are slow and soft, like windows to the soul. The eyes are a calming element in the middle of chaos.
The subjects I use most are African or African-American. They are typically captured as single figures in a moment of despair and or grace. The flat, high contrast, sometimes textured backgrounds, free the subject from their environment for a brief moment. This enables the viewer to focus on the figure with more intention. We sometimes don't let people into our hearts or minds. I want to tell a story about who these people are, their experience, and their emotions.

Or let's get social!